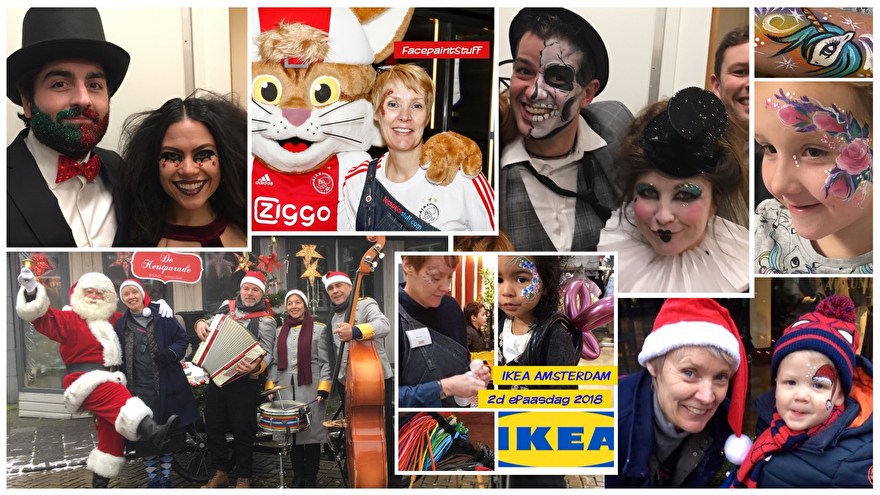 At FacepaintStuff we believe no party is complete without facepaint and balloons!
Professional facepainters, balloontwister or fake-tattoo artist at your event? At FacepaintStuff we only work wih the best professionals to provide fun and entertainment at your party. We only use products that follow the EU and FDA guidelines, that are safe to use on (childrens) skin and friendly to human, animal and environment.
Brighten up your c
ompany events
We provide professional facepaint-fun for young and old, male and female at your party or event. From company event, product-launch, wedding, shop opening to halloween, festival or kings day and fourth of July, we'd love to be there! Depending on the size of the party we can bring a group of entertainers too!
But facepainting is not all we do!
We only work with the best professionals around to offer additional services, such as;​
Balloon twisting; either

a twister at your party, or balloonmodels and decorations that are pre-made

Temporary tattoos, freehand or premade designs: many designs possible (even your company logo)

Glitter tattoos; an added sparkle that can last upto 5 days

Make-up and hair artist, for brides or every other special occasion

Photographer

Themed and tiered cakes

Sweets-buffet